The Sunday Drive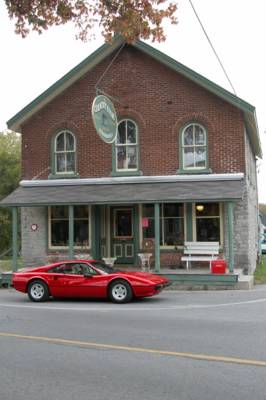 It's become a bit of a tradition, around Prince Edward County, to go for a Sunday Drive along the roads less travelled. The cultural landscape has evolved--from horses and buggies from farms and villages, to prancing horses from the big cities. But some things never change; those are the real attractions of the
County
.
Prince Edward County, famous as a part of United Empire Loyalist settlement, is an island community encompassing less than 700 square kilometres, which boasts of over 800 kms of shoreline with varying geological features. The relative isolation of the island has nurtured a special rural culture, with overlays back through time as this culture evolved according to the natural setting and proximity to various markets. Within the County are to be found a remarkable mixture of heritage features (natural, architectural, archeological, historical), each meeting defined criteria for heritage significance.

Yet, to suggest that the County simply holds a collection of heritage assets is to sell it short. What makes the County unique, are the "webs of life" that link these assets to each other through time. These include the pastoral vistas, the historic allure of streetscapes with designated heritage buildings, the quiet harbours nestled into the geological features, and the natural shoreline as seen from the south which is the haven sought by migrating birds every spring. These examples identify only a few of the key links that bring the heritage of the County to life and make it the fascinating landscape that it is, rather than just an outdoor museum containing a variety of different artifacts. It is this combination of special places and events and their interwoven connections with the life of the County that sets Prince Edward apart as a potential National Cultural Landscape.

The notion of a "Sunday drive" perhaps explains this best. It is not so much the idea of rushing from one "artifact" site to another that makes a drive interesting, but the overall impression of seeing the mixture of places and what links them. Prince Edward County is not an outdoor museum with a scattering of artifacts, but a place that presents its heritage assets in a setting that brings them to life through an evolving economy and culture having long term respect and human involvement within a vibrant ecosystem.
Whether your ride is a horse or four hundred horses, there's no better place for a Sunday Drive than Prince Edward County. And there's no better place in the County to rest your horses than the Rednersville Country Store.